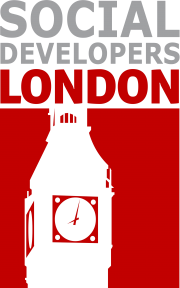 Sheryl Sandberg: No 2008 Agreement With Google To Limit Recruiting Of Its Employees
Facebook Names Head Of Marketing Communications For Central And Eastern Europe, Middle East, Africa
Facebook Offers More Details On New Pages Layout
REPORT: Facebook Working On Mobile Analytics
Mark Zuckerberg Not Pacified By White House Meeting On Government Surveillance
Facebook Weekly Highlights Brings You March Madness
Social Media Jobs: McMurry/TMG, MRM//McCann, Agency 720
Ex-Facebook Software Engineer Josh Wiseman Surfaces At Education Startup Remind101
DataPoint: Will FunPlus' Family Farm Find FarmVille-Size Success?
SPRING BREAK: Which Beach Destinations Have The Most Facebook Check-Ins?
Mark Zuckerberg Lives Vicarious-ly With Investment In AI Company
Privacy Groups Respond To WhatsApp Founder/CEO Jan Koum's Blog Post With Updated FTC Filing
Facebook Opens Office In Jakarta, Indonesia
Sheryl Sandberg Sells Another 283K+ Shares
Mark Zuckerberg Slips From No. 1 To No. 9 On Glassdoor's Highest-Rated CEOs List For 2014
Facebook Firmly Denies That It Was 'Fully Aware' Of NSA Surveillance
Spring-Cleaning Tips For Facebook Users
Hack: Facebook Open-Sources Programming Language
No More Automatically Promoting Facebook Page Posts?
Facebook Revamps Ads Manager Edit Interface?